Ellen posted a short piece on MyHeritageFace Recognition. She suggested we should all try ourselves. Naturally I did. The best matching face was that of Omar Sharif. As I wasn't very happy with the picture I decided to try it again today. This time I used this picture: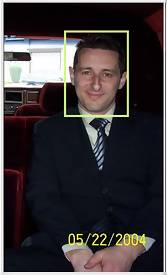 The results were a bit surprising. The most matching face now seemed to be the face of Paris Hilton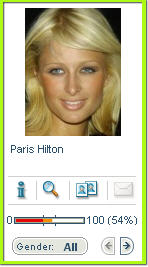 Other results were Rod Steward, Hugh Grant, Kobe Bryant and Sean Penn. But the most surprising results was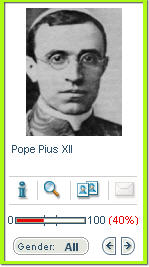 That explains a lot you know.